Introducing the MOLDbox Vacuum/Press Thermoforming Machinery.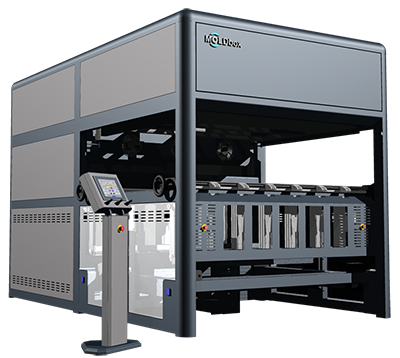 A machine specifically designed and manufactured for the needs of the sign industry.
The MOLDbox operates both as a hydraulic press for plastic material and as a vacuum molder.
One of its greatest advantages is the fact that the operator can change both the mold and the operating dimensions within 2 – 3 minutes without the need to tightening or loosen any screws.


---
Exceptional manufacturing quality
Adjustable thermoforming area to any model
Twin mold table (upper/lower)
Vacuum, Press and combo configurations
Wide range of thermoforming applications
High extrusion depth, up to 47 cm
Powerful adjustable furnace
Temperature controlled material holding bars
High capacity vacuum pump, 200 m3/h
Enormous press force, 4000Kg
Fast molds change over
Full automatic and manual operation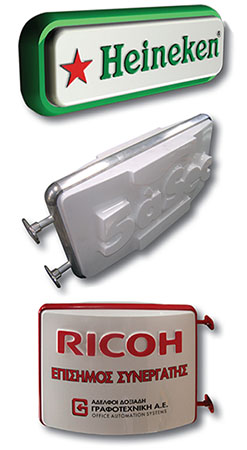 Video: Vacuming a plexiglas with logotype